"The Bluebyrds . . .  play those great songs from about 1965-69. It was a time of long hair, fringe jackets and acoustic and electric guitars playing a new, sometimes jangly sound." -Tim Curley, Sonoma Index-Tribune, December 13, 2022. Click HERE for the entire article.
"While the set lists may feature well-known classics, the Bluebyrds showcase why these songs stand the test of time." - North Bay Bohemian,  December 23, 2020
NORBAYS Best Rock Band 2020 and 2021
"

I thought those times were gone forever. The Bluebyrds bring me right back."
— Bluebyrds fan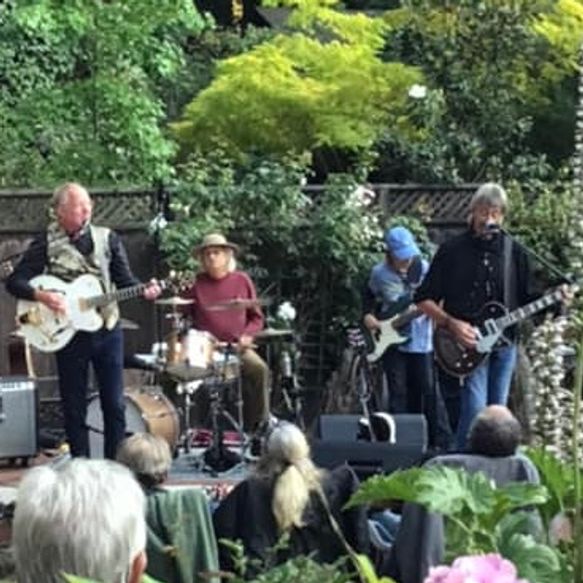 A Folk/Rock Reprise at the Cotati Music Festival
The Community Voice, June 21, 2019
(The festival organizer) promised no gaps in the music. The Bluebyrds delivered, working an alternative stage between headliner performances.  Based on the crowd's response, The Bluebyrds seemed to be a fifth headliner group.  Billed as a "Folk/Rock Reprise," they promised "a tribute to the roots of folk/rock the jangle and harmony of:  The Byrds, Crosby Stills & Nash, Buffalo Springfield, The Lovin' Spoonful and many more."  The music never ceased, the crowd danced and swayed and sung to many familiar tunes.  The Bluebyrds could have entertained the music lovers all afternoon.
Press Photos